"GETING EDUCATION ONCE IN A LIFETIME IS NOT ENOUGH"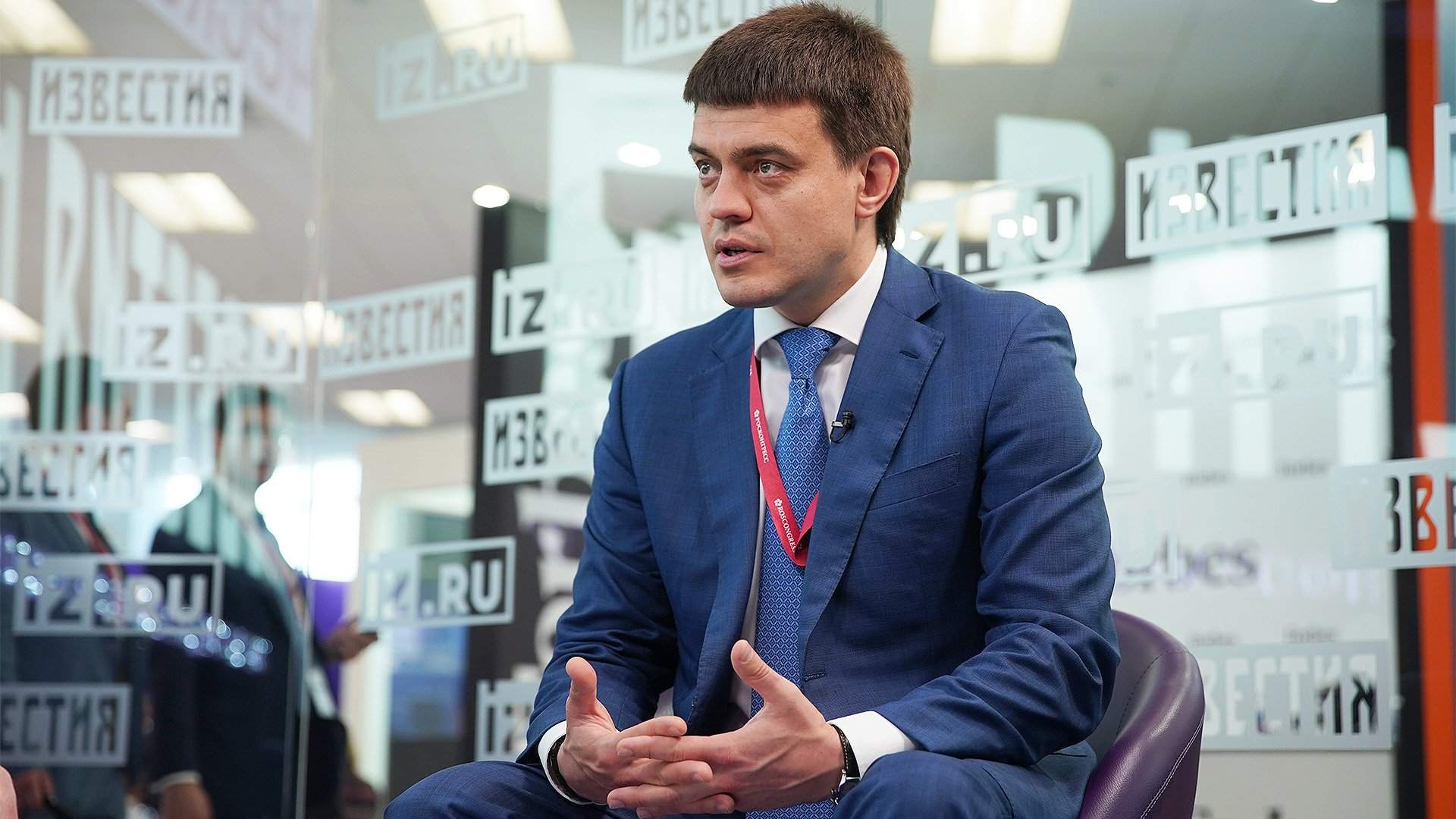 Minister of Science and Higher Education Mikhail Kotyukov - on new challenges that universities face.
The Minister of Science and Higher Education of Russia Mikhail Kotyukov at the Eastern Economic Forum talked about the problems and prospects of higher education, shared his thoughts about attracting foreign students, brain drain, as well as state support for scientists.
— Mikhail Mikhailovich, how many freshmen have entered Russian universities this year?
— 715 thousand.
— Is it a big number or not?
— Certainly, the number is huge. In total, more than 4 million people study at our universities. This includes full-time students, part-time students, evening students, and those who receive a second degree. This year, out of 715 thousand freshmen, 465 thousand will study on a budgetary basis. In principle, this is the optimal amount for the development of the labor market. An important fact must be taken into account: getting an education once in a lifetime is not enough. Many people realize that technology is changing very quickly, competencies must be constantly updated. In this sense, the idea of continuing professional education is more relevant than ever.
Now universities are developing educational projects for adults, so any person can find the program they need for their careers. As part of the national "Education" project, we have begun to create a special information platform. It will work as a navigator, that is, a person can, upon request, find the necessary competencies and educational institutions that can offer these competencies.
The practical component is very important. This is a challenge for universities. Programs should be new and develop dynamically, follow changes in the labor market, and in some cases anticipate these changes and offer students the most advanced educational products.
— And which areas of education this year were the most popular among applicants?
— Previously, we counted that using figures of enrolment competition - how many applications were submitted. It was done this way when I myself entered the university. Today, these figures are not informative enough. Any applicant can choose up to five universities, and in each of them he or she can pick, let's say, three areas - a total of 15 applications. Therefore, it would not be entirely correct to say that the more applications, the more popular is some specialty. Nevertheless, most people chose medical and pedagogical areas.
— For the first time, I presume?
— This is a trend of recent years. Every 10th person entering a university on a budgetary basis is somehow connected with pedagogy. We talked about these figures on the eve of the admission campaign, which was later confirmed. The economics and jurisprudence are traditionally popular, we see an interest in oriental studies and humanitarian specialties. In fact, this is great, because the spectrum is wide, and applicants can really choose interesting directions for themselves.
A curious situation is related to the winners of all-Russian educational contests for schoolchildren. There are not many of them, a little less than 2%. They usually prefer mathematics and computer science, physics, philology, economics, law and management, and software engineering. I am glad that not everyone went to Moscow and Petersburg. A very good indicators are in Novosibirsk, Tomsk, Yekaterinburg and Nizhny Novgorod. Education centers in many regions of Russia are developing quite dynamically.
— Does anyone leave Moscow to study at universities in other cities?
— We have not specifically monitored it, but if this happens, it is not in large quantities. But there is potential for regional platforms to work together with industrial and high-tech companies to offer a competitive educational program for children and the opportunity to find work on the spot.
For this, within the framework of the "Science" national project we are creating scientific and educational centers. The initiator of the project is practically a region itself, the governor personally leads both the application and the management system. A region forms a new interaction of science, education and production. In fact, training programs are becoming a real tool for training highly qualified personnel who already have a workplace. In general, it will lead to economic development of a region.
— What about the housing support for young academic staff of universities?
— I would expand state support not only to university employees, but also to all research and teaching staff. As part of the federal targeted programs, we are implementing a special subprogram to provide housing for young scientists. It has been working since 2011. Already more than 5.5 thousand families have received real help and improved their conditions. Russian Prime Minister Dmitry Medvedev personally and very carefully monitors this issue. He proposed this solution in 2010, when he was president.
Now, my colleagues from the Ministry are preparing proposals for expanding the program. It should have various forms: the provision of state housing certificates, the possibility of developing official housing funds. The issue of academic mobility will not be left without attention, when young researchers can move from one region to another to participate in various projects.
Another component is the consolidation of people in the territory. For this we need housing cooperatives. We have accumulated experience and land that can be offered for such projects. Now the program will be designed to expand the scope of the provision of certificates. Next year, I think, we will be able to determine the list of additional measures for the construction of facilities and the development of cooperatives.
— It's about "keeping the brains". But did you manage to solve the problem of "brain drain"?
— Today we do not have a real problem with the massive departure of promising researchers abroad. Moreover, for the development of international cooperation, it is important that our professionals work in the best organizations abroad, and then return.
We have been implementing a program of mega-grants for many years: laboratories are being created in Russian scientific educational institutions to educate young researchers, which are led by internationally recognized scientists. It may be Russians who have gone abroad, or citizens of other states. The task is to form new scientific schools and new teams in Russia under their leadership.
This year we announced the next stage of this competition. We have unprecedented indicators - 11 applications for one place. The interest of recognized scientists to work in Russia is obviously increasing, and this is a good sign. We believe that the task of the national project to attract young researchers to Russian science - 35 thousand people until 2024 - can be carried out taking into account such high pace of work.
— But in general, what is the influx of foreign students into Russian universities? They said that by 2024 there should be 425 thousand.
— This is the goal.
— What is the dynamics? Is the number of foreign students increasing?
— In recent years, dynamics is positive. The number of such students is growing. 425 thousand - a very high bar. By this indicator, we will be one of the leading states in the world. The figure is quite realistic. Today we have about 250 thousand foreigners at our universities, in this sense we see all the opportunities to expand the program.
— Are these students from neighboring countries or the whole world?
— The geography is wide, many come from countries that border Russia. Here we primarily identify promising markets - those countries where Russian companies and corporations plan to work. Training of specialists should be consistent with the implementation of investment projects and building economic and international relations.
— Are there many students from Far Eastern region? I recently flew from China, sitting next to a 21-year-old Chinese freshman, she speaks excellent Russian. I was surprised that she entered Moscow State University and flew there flying to study.
— They fly to Moscow, Petersburg, Novosibirsk, Tomsk, Vladivostok. We are now in the campus of the Far Eastern Federal University, and it also has serious plans to attract foreign students. The annual positive dynamics allows us to be sure that the quality of Russian education is improving, it is more and more in demand in the world. In this sense, we believe that the education export development project can certainly be implemented within the approved framework.
— What is happening with to the Megascience projects?
— This is a very difficult task. We must create a unique scientific infrastructure, the analogues of which are practically nowhere can be found. One of the projects should be implemented on Russky Island. We intend to create a scientific facility here - a synchrotron, which will allow us to conduct research in a wide range of areas. This material science, marine biology, the creation of new drugs and more.
The presidential decree sets clear deadlines and parameters, and a research program is being prepared by the government. It has two components. The first is a list of scientific problems and scientific and practical issues that can and should be resolved in Russia. The second is the technical parameters of those unique installations that need to be formed. The program has actually reached the final stage. We held several strategic sessions with potential users of the installations, determined the software component and are now concluding the discussion with technical experts.
— Let's get back to education. What principles the yesterday's school graduates follow to choose a university? Are they chasing fashion? And how to teach youth and their parents to choose not by brand, but by quality? Or can a brand in education be considered as a quality mark?
— This is a difficult question. It is not only about choosing a university. It is always better when choice is rational - but what is rational? This is a fairly relative indicator for each individual person. The brand plays an important role today. As consumers, we somehow respond to it. In this sense, we, of course, support the efforts of our universities to increase performance in both Russian and international rankings. Some success has been achieved here, but it is more important that the content of the educational program meets the needs of the labor market - current and promising.
Today 715 thousand freshmen have been enrolled and we understand that we need current programs. After four years of undergraduate program or five years of specialty program, upon entering the labor market, the knowledge and competence of graduates should correspond to the demands of time.
For this, it is necessary to increase the practical component in the implementation of educational programs so that industrial partners and employers will cooperate not only during entrance and final exams, but during the entire education process. It is very important. We believe that company employees can teach at universities and read part of the course. Students must undergo practical training in those production conditions that they will later encounter. Today, such programs will certainly develop.
Material by Izvestia